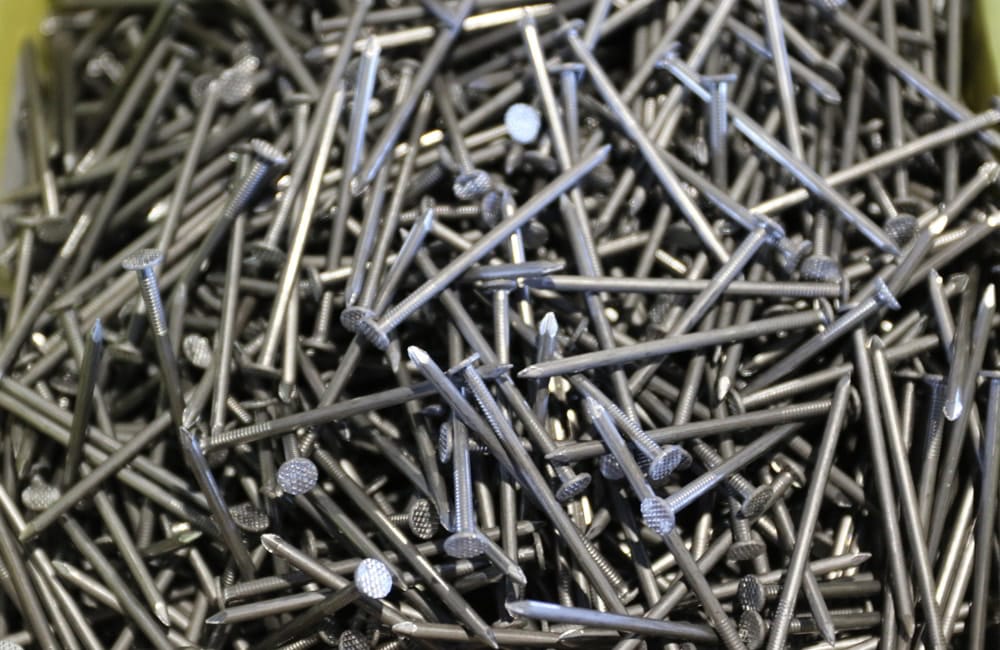 Steel Nail is made out of high quality low carbon steel, which provides high tensile strength and a strong structure overall.  Nails have everyday uses from construction to home applications and to assemble everyday objects. There are different types of nails depending on the application that it is needed for.
Steel nails also known as common nails are mainly used in construction when forming concrete structures. They are nailed into wood which creates the concrete structure. Furthermore, it is used in carpentry and also in wooden houses and also for creating pallets. 
 Steel nails are firstly drawn in the cold drawing lines in the diameter that is needed. Then it is feeded into Enkotec nail machines which produce the highest quality nails possible.
Black annealed wire is made out of low carbon steel SAE 1008-1010 depending on the required tensile strength.
Nails are packaged in 5kg boxes placed in a plastic bag of 4 boxes. Pallets range from 1000 to 1250kg.
Wire material: low carbon steel wire
Nail diameter: 2.5 - 6.0 MM
Tensile Strength: 750 - 950 N/mm2