ABOUT US
PERPARIMI WAS FOUNDED IN
1994.
It started as a small family business which has grown into a large scale company. Our strategy is to specialize on several products rather than producing a mass range. This allows us to focus on quality. We believe in exploring the different types of variations within a specific product range. This has helped us gain a deep understanding  for our products which allows us to control and monitor the quality which we value most as a company.
Our Values
Our values define who we are, what we believe in, in respect for all our stakeholders. From our products quality, the service we provide to our clients, the safety of our personnel and the wellbeing of external stakeholders who are  affected by our activites.
Superior Quality
This is the main and most important value that Perparimi steel follows. It is embedded deep throughout our whole organization. Superior value starts from the raw materials we use up to the point of delivery and the after support we provide to our clients. It is important to create value in every process within the supply chain to provide, what we call, superior value.
Focus on Customers Needs
Perparimi Steel believes that focusing on customers needs is the recipe for success. Building close relationships with our clients is what makes us different from our competitors. Our trained an experienced sales management team listens to our customers needs in order to understand their challenges in order to provide valuable solutions. We take into account all the needs of the customers regarding product specifications, material, customized packaging, pricing and transport solutions to provide the utmost quality service for them.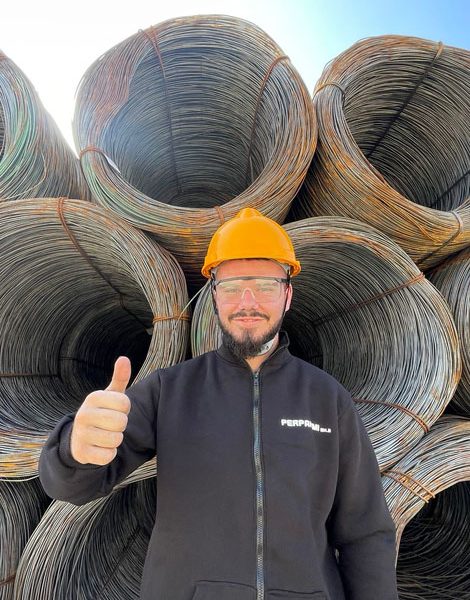 INTEGRITY & TRANSPARENCY
Honesty and integrity is built within our organizational culture. Acting with honesty towards our customers and being transparent with them is what differentiates us from the rest. We care for our customers, our people and our personnel.
ENSURE SAFETY
We take safety very seriously since we are a manufacturing company. Always close to our factory workers ensuring that they are always following safety measures.
We mainly export in Europe, however, our logistical team and strategic geographical point, the port of durres, allows us to export everywhere around the world.